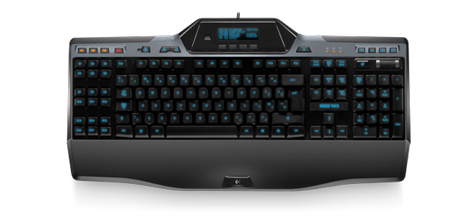 Jun 22, 2011
After my original G15 broke, I was left with a paperweight $100 keyboard. I had to use a wireless one that was just sitting in my closet. However just recently I got my hands on a Logitech G510 gaming keyboard, a revision of the loved G15, and I am very pleased. The keys are very easy to push down, the palm rest is just like the old G15, and the responsiveness of the keyboard is great. Not only does it look great, but it performs great. Here is my take on it: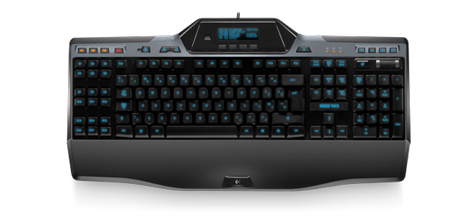 The G510 is everything you want it to be and more. Not only does it light up, but it lights up in any color you want. You can choose whatever your heart desires and the keyboard will have no problem displaying it. Speaking of display, the nifty LCD on the keyboard is now no longer a flip out like the G15, and a little smaller, but it still does everything you want it to. It runs applets like X-fire, Ventrilo, CoreTemp, iTunes, etc.
The keys are very comfortable to type on. I believe I type my fastest and best on Logitech gaming keyboards and I stick to it even with the G510. The keys are also nearly silent, so late night gamers don't have much to worry about especially if you pair it up with the G35 Headset. Along with the regular keys, you also have your 19 programmable G-keys, just like on the old G15. These come in handy for macros for games such as World of Warcraft, or for launching programs such as iTunes or Google Chrome. Any .exe can be programmed to launch from a G-Key.
At the top right of the keyboard there are the standard media keys. These allow you to do exactly what you think: control the media. Pause,Play,Next,Previous,Mute etc. These come useful when you're gaming or doing heavy work and don't want to keep opening iTunes or Windows Media Player to change the song. All you do is hit the nifty little button, and the song changes. But no worries about choosing a bad song, you can see which song is playing on the LCD screen at the top of the G510.
The keyboard features nifty things such as "Gaming Mode" which disables the dreaded Windows key form being pushed while in a game, and offers many different profiles to be customized to each of your own liking and can be switched using the LCD screen on the G510. Overall, I give this keyboard a 9 out of 10. It is a great product, and retails for $99.99